Adding a little humour to your marketing can have significantly beneficial effects. Think about it, so much humour is universal and to give testament to this think of the popularity of the like of Mr Bean across the globe.
One of the problems every corporate business faces is how to become a little more personable and humour could be just the key. Adding a little bit of the fun factor to your marketing can really help get you noticed and seen and here are some tips.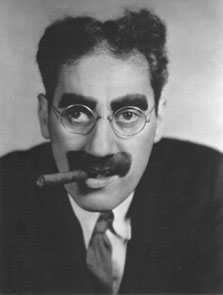 How to Add humour to Marketing – Punchline
People like humour and it's the perfect way to stand out in an otherwise stuffy field. Take for instance the likes of Herman Chan – who works in the realtor area. Chan shoots and edits video about his work in the real estate industry. The video tends to be informative but also self-depreciating, which many feel make him notable among the other realtors.
Culture
The web is a fast moving place and you can be certain that there is always going to be a digital marketing fad of the moment. Take the likes of Gangnam style or the ice bucket challenge. Using these to parody for example can be a great way to comment on the current web culture and also ensure you achieve gained exposure and in turn sales.
Cartoons work on Social Media
Cartoons have been a popular form of humour for centuries and still are. Creating a humourous cartoon that lampoons a part of your industry or even you can help get you noticed. Cartoons tend to grab people's attention and in a world of an ever more visual internet tend to work across a range of different channels.
Social Media
A little humour is a great way for even the most corporate businesses to make more of their efforts. If you don't want to go all out wacky, try and master the art of dry humour. Take posts from Eat24 for instance. The company has used numerous Facebook memes to add some humour to its business. For example, it posted images of a man wearing two beetroots on his ears above the caption 'BEETS by DRE'. It's silly, but it works.
People love a little humour and injected some into your business in a measured manner can really help you make more of your efforts.
If you want help with your link building or marketing efforts why not get in touch with us.